SAFETY, Youth Protection & INSURANCE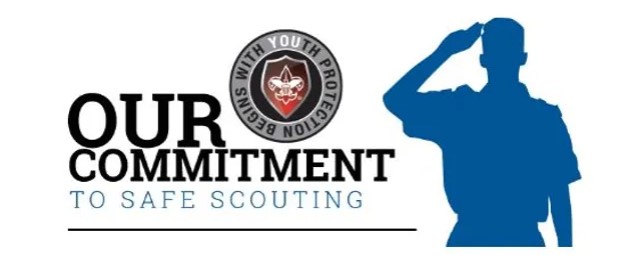 The Gamehaven Council is Committed to delivering safe and high-quality programs for more than 2000 Scouts and their families across southeast Minnesota. Our Council Continues to provide a values-based program that develops the character, ethical behavior and leadership skills of our region's youth.
We are committed to providing a safe and secure environment for our youth members. Youth protection requires sustained vigilance, and we work every day to protect children through mandatory policies and procedures at every level of our organization. We are also committed to continuous improvement in our approach to youth protection.
Our policies, procedures, and training have evolved to learn from the past while also borrowing from best practices developed by leading experts in this field. Today, the youth protection practices of the Boy Scouts of America are the gold standard among youth serving organizations. 
BSA's safeguards in the areas of Mandatory Youth Protection Training, Mandatory Background checks, Banned One-On-One Interactions, Mandatory Law Enforcement Reporting, and a Volunteer Screening Database are key parts to our multilayered approach to help keep kids safe. These measures were informed by respected experts in the fields of child safety, Law enforcement, and child psychology, and are among the strongest safeguards found in any youth-serving organization. 
It is critical that every adult in our program – whether they are a uniformed leader or a parent of a Scout – knows and follows BSA's Youth Protection policies. Even if you are not a registered Scouting leader or volunteer, it is your responsibility as a parent or guardian to know and understand the Boy Scouts of America's youth protection guidelines. One of the best ways to do this is to take BSA's Youth Protection Training. Another is to review the youth protection parent guide included at the front of your child's Scouting handbook. This knowledge will not only benefit you and your child in Scouting, but also equip you to recognize the behavior of potential abusers in your child's school, sports teams, house of worship, or other activities. 

Help for Victims of Abuse
The Boy Scouts of America is outraged there have been times when individuals used our programs to gain access to and harm children, and for that  we apologize to victims and their families. Nothing is more important than the safety of our youth members. We are committed to providing ongoing support to victims and their families, including counseling. We want to help heal on their own terms. 
Support is available to anyone currently or previously involved in the Boy Scouts of America through our dedicated 24/7 Scouts First Helpline at 1-844-SCOUTS1 (1-844-726-8871) or at Scouts1st@scouting.org