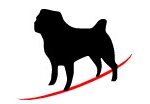 Below are a number of short YouTube presentations to help units and parents navigate in Black Pug. They Include the following:
Account Basics – Getting started and  setting up an account in Black Pug

Creating account

Editing profile

Changing password

Import and manage roster

View past registrations

Starting a Registration for an event

Finding information about event or training

Who to contact for questions

Attachments

Pricing of event, training,etc

Completing a Registration –

entering contact information and  participant information

Required information in red

Additional actions – Adding or deleting participants. etc

Pay schedule and completing check-out process

Council policies

Setting up a Personal Roster – 

Setting up personal roster (this is not the council roster)

Where to find your roster or council roster 

Managing a Personal Roster –

Importing a roster

Importing files 

Using roster to help register for events- autofill

Council Provided Roster –

Difference between personal and council roster

What is View Acitvity and where to find it?

Advancement reports and other reports you may need.  
​