Our adult volunteers work tirelessly to provide a great Scouting program to our youth. To thank them, the BSA and Gamehaven Council offer many awards to recognize their sacrifice and skill. Learn more about all National recognitions by going to the BSA Awards Central, or scroll further to learn about our common awards and council-specific awards.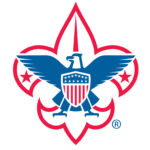 Congratulations to the following volunteers who have received recognition in 2023:
SILVER BEAVER
Glenn Leckband
Troop 82-B, Rochester
Steven Droog
Pack 350, Owatonna
DISTRICT AWARD OF MERIT
Ronda Marshall
Troop 82-G, Hiawatha District
Andy Neuvirth
Troop 80-B, Hiawatha District
Eric Reuss
Troop 355, Wakpaota District
SCOUTER OF THE YEAR
Paul Cmiel
Troop 82-B, Hiawatha
Lisa Feenstra
Troop 82-G, Hiawatha
Matt Gurtner
Troop 110, Hiawatha
Eric Goddard
Pack 110, Hiawatha
Andrew Knight
Troop 56, Hiawatha
Nate Early
Pack 32, Wakpaota District
DISTINGUISHED SCOUT
Isaac Hruska
Troop 231, Wakpaota
Bennett Thomas
Troop 32- Red Wing
VETERANS AWARD
Nancy Droog (P 350) 5 years
Andrew Knight (T 56) 5 years
Kristine Kundert (T 56) 5 years
Virginia Sears (P 498) 5 years
Matt Spitzer (T 56) 5 years
Matthew Kitzmann (P 156) 10 years
Shelly McCrady-Spitzer (T 56) 10 years
Matt Read (P 80) 20 years
Steve Droog (P 350) 35 years
Mark Keith (T 498) 50 years
Walt Borland (T 355) 65 years
Franklin Jones (Hiawatha District) 65 years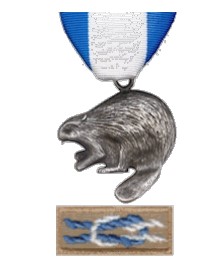 SILVER BEAVER AWARD
The Silver Beaver award is the highest award the Council can bestow upon a registered volunteer Scouter in recognition of distinguished service to the council and its youth. Nomination will not only be judged on their outstanding volunteer service at the Council level, but their overall service to youth. 
The Silver Beaver Awards are presented during the Council Annual Awards Dinner each year. Nominations for the 2023 Silver Beaver Awards are due no later than June 30, 2023. 
Nominations should be mailed or dropped off at:
Gamehaven Council
607 E Center St. 
Rochester, MN 55904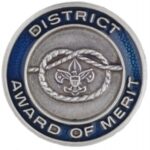 DISTRICT AWARD OF MERIT
The District Award of Merit is a Council Award presented by districts in the same manner that the Silver Beaver is a national award presented by Councils.  The award is available to Scouters who render service of an outstanding nature at the district level. The award is made available annually on the basis of 1 of each 25 traditional units or fraction thereof.
The District Awards of Merit are presented during the District Award dinner or the Council Annual Awards dinner each year.  Nominations for the 2023 District Award of Merit are due no later than March 1,2023
Nomations should be mailed or dropped off at:
Gamehaven Council
607 E Center St
Rochester, MN 55904