National Youth Leadership Training (NYLT)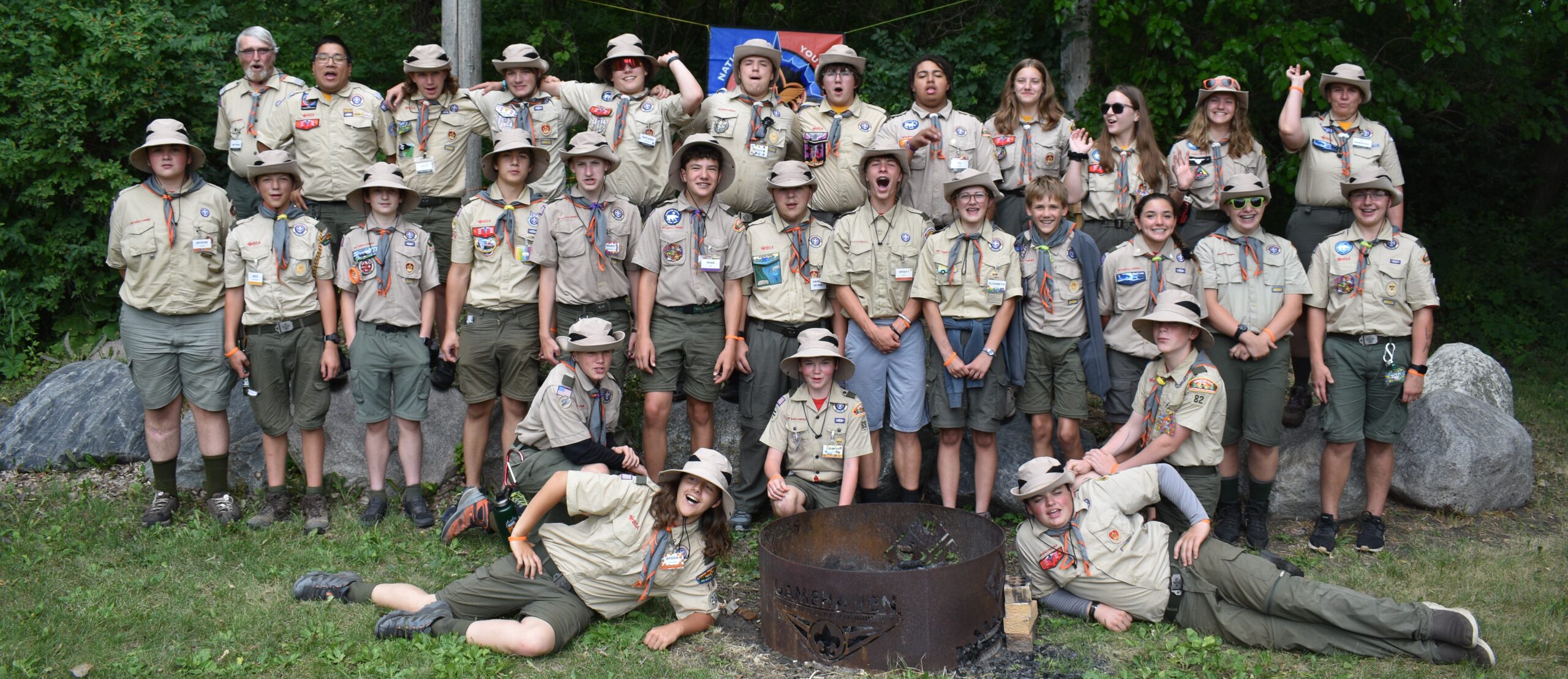 NYLT transforms the lives of the youth who attend, turning Leaders of others into dynamic Leaders of Leaders, creating the Leaders of tomorrow that today so desperately demands.
NYLT is an intensive course where youth teach youth leadership lessons and skills of leadership covering 14 core modules.
It is a training course that models the ideal unit where each day is a week in the life of a unit. Youth see youth modeling the leadership tools they are teaching, and the participants get to practice and hone the skills they are learning.
Registered Scouts who have attained First Class rank and are either 13 years old by July 9th or have finished 8th grade, have mastered First Class camping skills, and are ready to be away from  home for a week and engage with the course. Completion of Introduction to Leadership Skills for Troops (ILST) within the troop is strongly recommended. At least three female staff will be present at all times and appropriate accommodations are made for female participants.
Scoutmasters must approve all participant registrations. It is strongly recommended that the troop cover 50% of the cost to attend ($125 per Scout), as the skills taught will benefit the troop for years to come!
Parent and Leader Resources